Edit your website in 5 minutes or less
First fire up your copy of Windows Live Writer.
Next select the Blogs menu and choose Add blog account…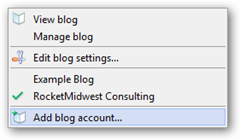 In the window that opens choose the radio button next to Other blog service.  Then click Next.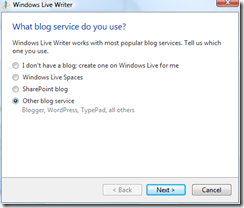 Enter the web address of your site along with the username and password you have been given.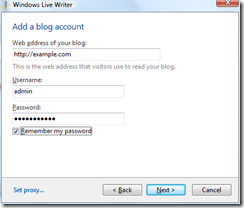 Note: Mark the checkbox next to Remember my password so you don't have to type it in every time.
Just wait a few moments for Windows Live Writer to work its magic.
You're done!  Just click Finish to close with setup window and starting editing your site.